[caption id="attachment_6332" align="alignleft" width="400" caption="Joy Penroz using Toonloop (Mérida, Yucatán, México)"]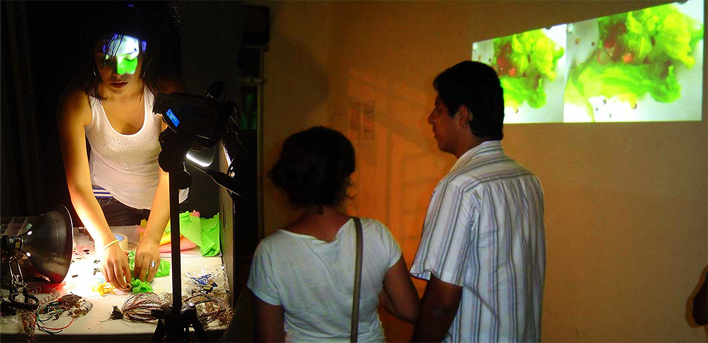 [/caption]
We're happy to announce that Alexandre Quessy will join us next weekend for a Toonloop animation-workshop at StudioXX.
For the workshops on Saturday, places are limited. Please register through http://www.libregraphicsmeeting.org/2011/registration and mention the workshop(s) of your choice in the comments box. First in, first served :-)
Of course you are always welcome to drop by while workshops are going on. For the Famous People session on Sunday we try to fit as many as possible. Just bring your laptop and a proposal for a VIP to add to the collection.
SATURDAY 7 MAY
A. 11:00-16:00 Digital Pattern Making (Susan Spencer)
B. 11:00-16:00 Toonloop animation (Alexandre Quessy)
SUNDAY 8 MAY
C. 13:00-17:00 Famous People (Brad Phillips, ginger coons, Tom Lechner, ...)
On Saturday there is also a debate and exhibition opening. More details here: http://www.libregraphicsmeeting.org/2011/pre-lgm