"Collaboration can be so strong it forces hard boundaries. The boundaries can intentionally or unintentionally exclude the possibility to extend the collaboration. Potentially conflict can also occur at these borders"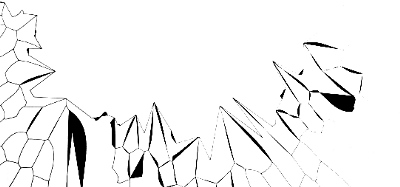 For this years' Transmediale Festival, the F/LOSS Manuals project took up the challenge to write, edit and publish a collaborative publication in 5 days while test driving the alpha-release of their booki platform. Collaborative Futures has many thoughts and observations on collaborative practice, happily sticking its tongue out at the 'pleasant social terminology' of Web 2.0.
All text released under a Creative Commons Attribution-Share Alike license.
Download the e-pub and pdf version:
http://www.transmediale.de/en/collaborative-futures
From the announcement:
The Book Sprint, an intensive and innovative methodology for the rapid development of books saw five people locked in a room in Berlin's IMA Design Village for five days to produce a book with the sole guiding meme being the title – Collaborative Futures. They had to create the concept, write the book, and output it to print in 5 days.

Collaborative Futures was facilitated by Adam Hyde and written by Mike Linksvayer, Alan Toner, Marta Peirano, Michael Mandiberg and Mushon Zer-Aviv with a number of guests who contributed chapters and passages. The process opened up a new and networked discussion focusing on a new vocabulary of the forms, media and goals of collaborative digital practice. As the transmediale.10 publication the Book Sprint was based on an idea by Adam Hyde and Stephen Kovats to enact the festival notion of futurity in the form of a flash publication.

Aleksandar Erkalovic in part developed and tested the alpha version of the 'booki' collaborative platform live and on-site with which 'Collaborative Futures' was created.

The contents of the book are now available online, and a special limited edition of 200 copies featuring a great cover designed by Laleh Torabi will be available for sale during transmediale.10, opening next Tuesday Feb 02, at the House of World Cultures in Berlin.