Our camarades are back. This time in The Netherlands.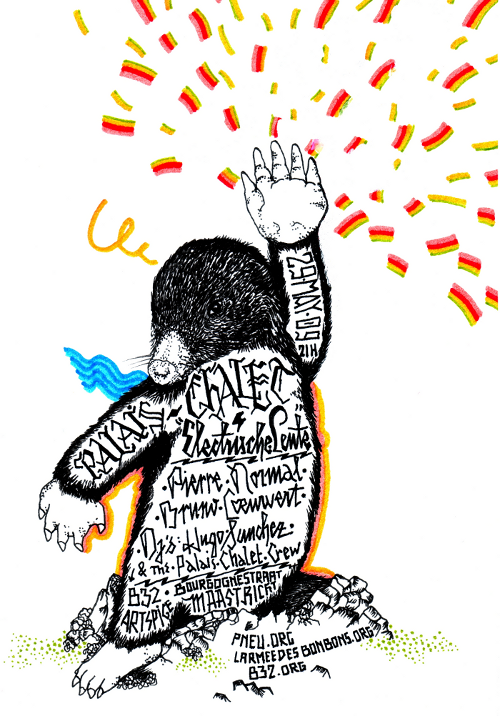 29 mai 2009
Palais Chalet
Live:
Pierre Normal
Bruno Cœurvert
Dj's
Hugo Sanchez
and the Palais Chalet Crew
B32 artspice,
Bourgognestraat 32,
6221 bz
Maastricht
And don't miss Atka 's superheroes in a collective exhibition
from may 8 to 31
C'est notre muse a tous.