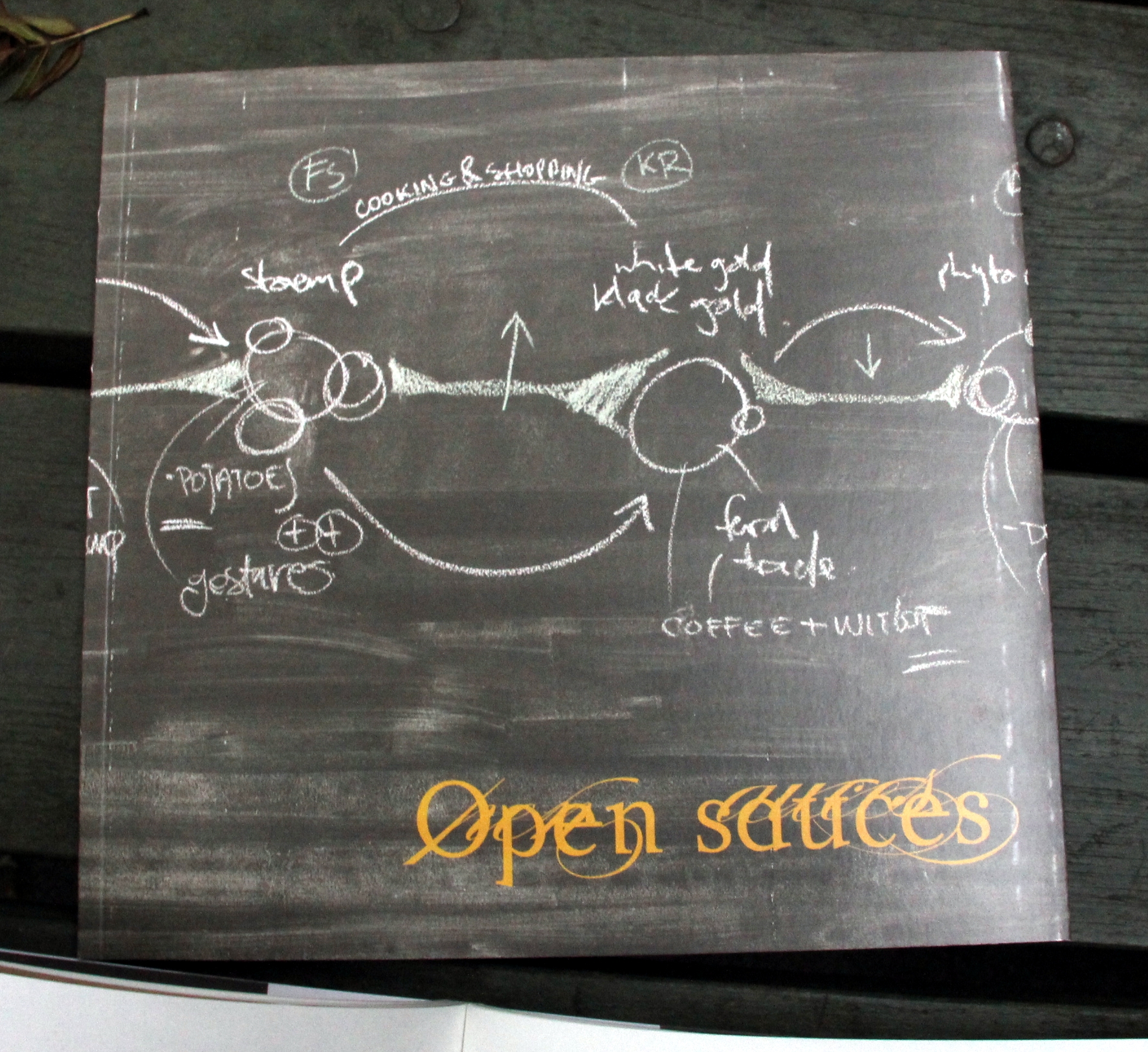 Just out: The fOam Open Sauces book + insert!
The book contains essays, recipes and images documenting Open Sauces:
"a sequence of experimental courses, matched with drinks, improvised music and esteemed guests. While savouring the foods, the guests will be engaged in table conversations, sharing experiences, recipes and ingredients needed to demystify cultural, environmental, technical and ethical aspects of contemporary food systems"
The scenario for Semiotics of the Kitchen Radio, an OSP broadcast that fOam hosted in their space, is published in a separate booklet.