We're happy to be having the next Print Party in the familiar Balsamine Foyer for the second year in a row!
This year as part of a newseasonal program, but also smaller parallel program «Nos Petites Madeleines» and along with the 15 day long Quizaine Numérique we're going to be presenting Hachures Tourneurs.
Following the path started with the Seoul Fonts Karaoke, continued with the Bits and Sounds worksession at Relearn 2014, OSP is going to scratch its sonic itches once more with the re-thread of this (appropriately musical) years visual material and program.
We're very pleased to have Antonio Roberts on board with us for this event; as a glitch artist, it is in Antonio's nature to take things apart, and put them back together again, purposely in the wrong order, to see what will happen. Exactly what we need to bridge graphic design to audio.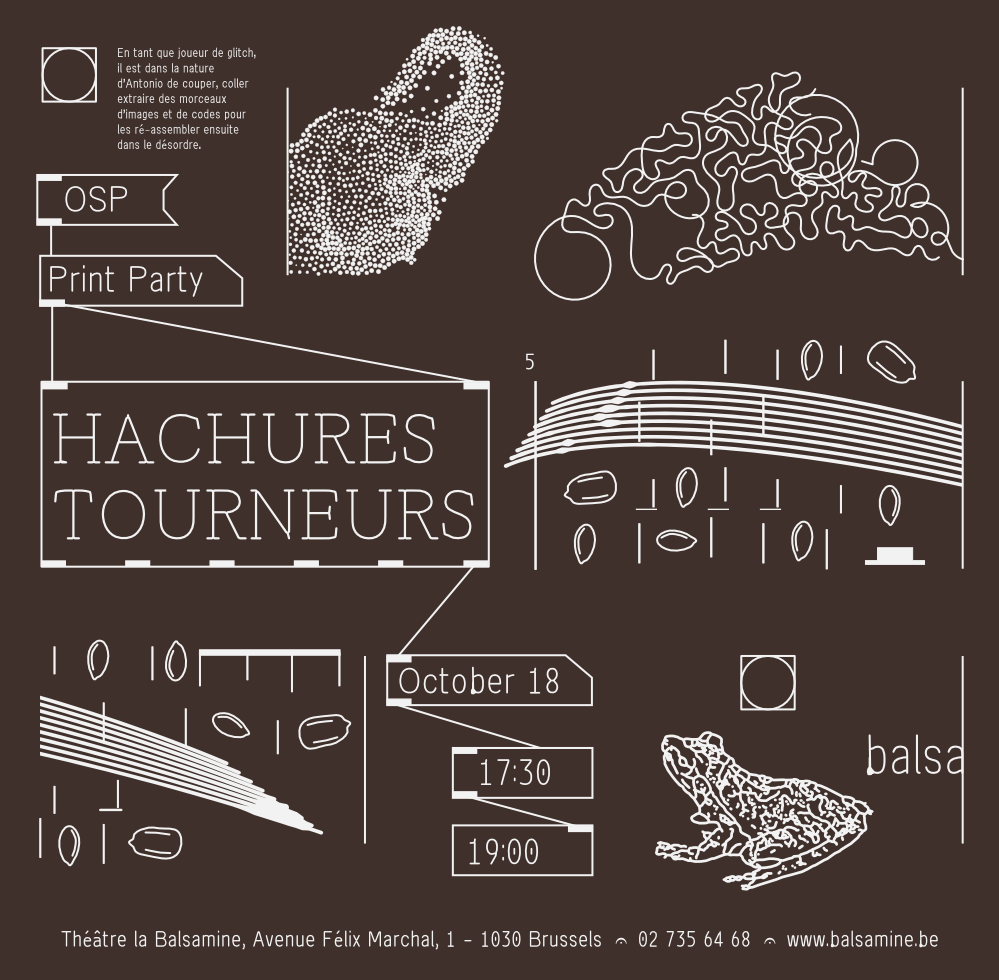 The gang will do its best to convert as much of the program into sounds, then tracks, then mix them all together, we're expecting it to be loud, at the very least.
October 18th 17:30
Théâtre de la Balsamine - Foyer
See you there!