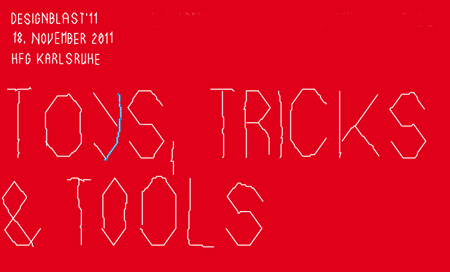 OSP is invited to talk on friday at
Designblast'11 — Toys, Tricks & Tools — 18.11.2011
"Is it better to restrict yourself or to allow everything?"
Stand up talk by OSP Canal Historique. An open code to Love, Destiny, Fate, Passion, Rage, Pain, Fulfilment. With explicit pictures and language.
On 17/11/11, we'll do a day workshop on installing a non digital font. HFG Karlsruhe.